The Benefits of Joining the One Preschool Platform
Support
An in-home preschool has the warmth and comfort of home where your child will feel safe and confident to thrive socially and emotionally.
20% Higher Wages
Many of our teachers bring years of prior experience to their classrooms. We encourage them to follow the pedagogy they're passionate about. In addition, we provide training and coaching to all of our teachers.
Autonomy
All of our teachers complete a training in children's nutrition and offer organic snacks as part of their programs. Some programs also offer an organic lunch.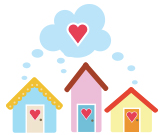 Network
All One Preschool Directors are connected to each other so they are able to share best practices and work on solution together. Additionally, One Preschool partners with educational and business mentors to provide insights to the community.
We'd love to work with you!
Answer a few quick questions and we'll set up a time to talk.
Get Started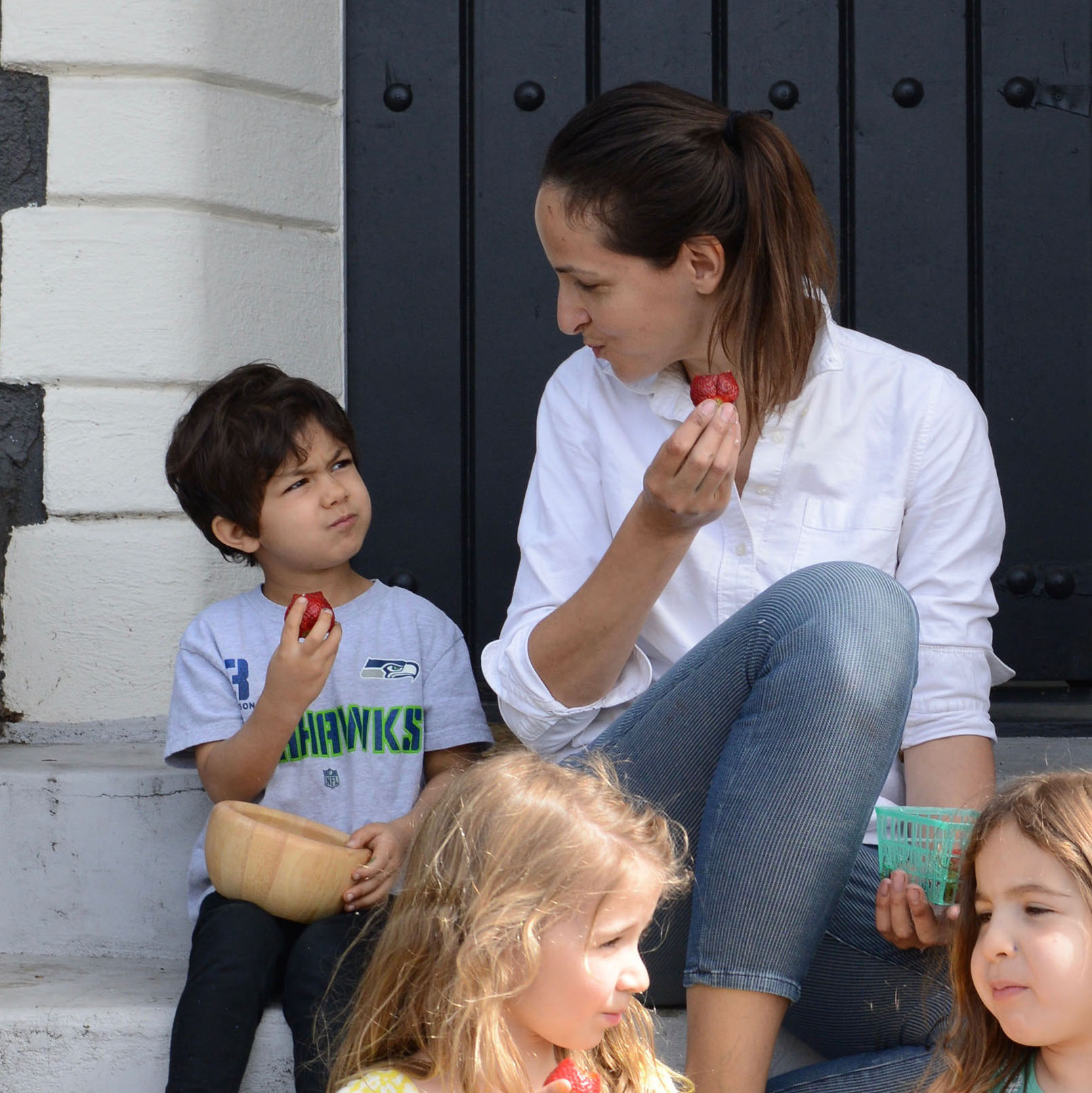 "By working with One Preschool I was able to take the leap and start a school in my home, in my community."
— Maha Saab, Director of Green Stem Schoolhouse in Atwater Village, Los Angeles
How Does It Work?
With One Preschool, you can design the Curriculum you're passionate about, set your own schedule and let us take care of the rest.
A great preschool needs a great home
You'll need at least 250sqft of indoor space and a safe yard for kids to play in. We are currently focused on growing schools in throughout California!
Let us take care of the hard parts
We'll walk you through all of the licensing and qualification processes. We promise it's not that hard! We'll also find families to tour your school, allowing you to choose the ones you like.
It's like being a teacher, but better
You get to choose the number of students and set your own schedule. You'll also have complete control over the design and curriculum of your school, with a salary 20% more than the average pre-school teacher.

Inquire about opening a school. We can help!
We'd love to chat with you. Answer a few quick questions and we'll set up a time to talk.
Get Started!
Expected Operating Budget
We've crunched some numbers and can estimate how much you can make based on your zip code. Try out the form below!
Expected Salary
Becoming a Preschool Teacher
Who can apply to be a teacher?

We are looking for teachers that. have at least two years of experience in infant and toddler or preschool programs!

What are the requirements to open an in-home school?

To start a school you need:

To live in a house with a yard or close (within 4 blocks) access to a park
100 square feet for each child you plan to care for
A clean home
Everyone over 14 years old to pass a background check
Have experience teaching in a preschool or open to training

How long does it take to start a school?

It depends.

You can start a school today and on the far end, it takes 3 months to get everything you need to start a school.

Why is One Preschool appealing to current preschool teachers?

Teachers that have joined One Preschool community love running their own school because they have more control over their lives and they have access to more financial resources. At a preschool center, a teacher has to follow the rules and pedagogy of leaders who aren't necessarily working with the children and experiencing their needs daily. Additionally, at a preschool, teachers tend to be some of the lowest paid citizens in our communities. With One Preschool a teacher can make significantly more money - at times 2 to 3 times more money than they did at a preschool center, largely because you are able to cut out many overhead costs and we can help manage the business side in a cost-efficient manner.

What steps are necessary to receive a license from the State of California?

The licensing process is for a family child care home, which takes up to 90 days. If you follow up quickly it can be done in 30 days. To be in the One Preschool network we require you to focus not just on watching children, but educating them. We also require you to have experience or be open to receiving instruction from our coaches.

Do I need permission from my Landlord to start a school in California?

No you do not. Your landlord legally cannot prohibit you from starting a school or evict you because you've started a school. A Homeowners Association (HOA) cannot prohibit or stop you. Your neighbors cannot prohibit or stop you either.
Life as a One Preschool Teacher
How much can you make as a One Preschool teacher?

Income differs based on location and demand for daycare / preschool in a given area.

We provide consulting on best practices to keep costs down.

Is there a long term obligation?

No. You can quit at anytime of the process - after the first call, during the application, or once you've started to bring on children. We are looking for people who are passionate about early childhood education and that is who we will partner with but we understand that unforeseen things happen.

How do I get started with One Preschool?

Sign up here at onepreschool.com and we will conduct an introductory phone call.

What's great is that there is very little commitment necessary until you start taking on children. We recommend that you start the application process even if you are on the fence because if you find that you do want to start a school, it's great to not have to wait 90 days from the point you decided!

What does One Preschool provide?

We provide a "preschool in a box" model—we provide assistance with State licensing, curriculum, home setup, access to preschool teachers for coaching, marketing (a new website), access to parents with children / students, on going support while you run the school, and everything in between. We are building software that will allow teachers to manage their students, parents, and their school from one dashboard. Along with this, there will be a marketplace for parents to search One Preschool schools, schedule visits, enroll their children, and make payments. Right now we only operate in California.
What ongoing services does One Preschool provide?

We provide child care liability insurance for your school, access to our software to collect payments, manage enrollment of students, communication with parents, form collection and signing, and communication with State licensing. We also provide a network of substitute and assistant teachers for you to hire from.

Who is the owner of the school?

You are. The license with the State is in your name.

What are the requirements for a house with One Preschool

All homes must:

Have a yard or be located close (within 4 blocks) to a park
Have 100 square feet for each child you plan to care for
Be clean homes

If you want to have a school with more than 6 kids you will need to have a fire marshal visit your home to ensure that your yard has an exit that is not through the house (like a gate) and the floor where your school will be located has two exits to the street. The second exit can go through the yard and then to the main street.

What are the sizes of the schools?

Our schools range from 1 child to 14 children.

Does One Preschool provide insurance?

Yes, we provide a $1,000,000 a year policy and you receive this for being a One Preschool member.

Can I start a forest school with One Preschool?

Yes, absolutely. Forest schools are great because you do not have to pay rent, they do not require you to get a license from the State so you can start one immediately. We can work with you to find students and support you while you run the school.

How much do One Preschool schools charge parents?

From a financial standpoint, One Preschool's interests are aligned with parents when it comes to charging. We believe in market-based pricing where we charge what parents are willing to pay. We do this with algorithms we have developed. Our algorithms aren't always right so we give you the option to override the pricing we've set so you can best meet the demands of your community. Additionally, if you want to offer financial assistance or scholarships, we want to give you that option as well.

Do you work with established providers?

Yes we do. We primarily work with individuals who want to start a preschool. We also work with providers of daycares and preschools who want to take advantage of all of the services we provide.

What curriculum is used?

We leave the pedagogy up to you. If you want to start a Waldorf, Montesorri, Play Based, Reggio, or anything in between we support it and we will help you market it and in the end, the parents in your community will determine whether they want to keep their kids enrolled in the pedagogy you choose.

Different markets demand different pedagogies and we want to empower teachers to fill the needs of their community. Additionally, different teachers are passionate about different pedagogies and we don't believe in one specific pedagogy and we don't want to force teachers to teach something they do not want to teach.

With that said, we do require that all schools provide a project based education. Project based education is rooted in following the lead of what the children want to learn and providing a holistic, structured experience to educate children on their interests. focused on the interests of the children while providing structured learning. We don't have grades at our schools and all students are exposed to reading, writing, social, emotional, and motor development. Our goal is to prepare every child for Kindergarten and to set the proper foundation for life beyond Kindergarten.

What ages do One Preschool schools serve?

We take on children as early as 3 months and up to 6 years old, depending on the teacher.

How many schools do you have today?

We have 12 schools in California that are in operation. We will be helping to open new schools on a monthly basis.

What legal considerations are there?

You do not need permission from your landlord to run a school. You cannot be evicted if you run a school. It's illegal by California state law. There are 33,000 family child care homes in California today. These are common.
We'd love to work with you!
Answer a few quick questions and we'll set up a time to talk.
Get Started