Our vision is to provide quality early childhood programs to all children.
We partner with talented teachers to create quality, local, in-home early childhood programs. We provide administrative, educational, operational, and technical support.
---
What You Can Expect from Our In-Home Programs
Nurturing Environment
An in-home preschool has the warmth and comfort of home where your child will feel safe and confident to thrive socially and emotionally.
Teaching with Intention
Many of our teachers bring years of prior experience to their classrooms. We encourage them to follow the pedagogy they're passionate about. In addition, we provide training and coaching to all of our teachers.
Healthy Nourishment
All of our teachers complete a training in children's nutrition and offer organic snacks as part of their programs. Some programs also offer an organic lunch.
Small Class Size
Our schools allow 14 children maximum and we maintain at least a 6:1 ratio.
Flexible Schedule
Our schools offer a range of scheduling options and do not require a full time commitment.
All Inclusive Tuition
No hidden fees and no fundraising. Snacks are included. We handle all payments electronically and send parents an invoice monthly.
One Profile
We make communication and scheduling easy for parents. You create a profile to keep the teacher up to date on the needs of your child.
Certified
Teachers are interviewed, background checked, and all homes are inspected by and meet the high quality standards of the One Preschool team and the Community Care Licensing.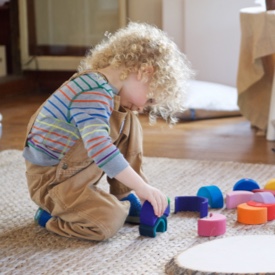 "Our daughter is thrilled whenever we drop her off, and still super happy at the end of the day. Her language and comprehension have really taken off since we enrolled"
— Chrissy F., Parent at Green Stem Schoolhouse, Yelp Review
Visit One of Our Schools
Our in-home programs offer a safe, secure, age-appropriate education, with an amazing parent experience. We have schools in Berkeley, Los Angeles, and San Francisco (with more regions coming soon!). Click below to learn more and schedule a tour.
Don't see a school in your neighborhood?
Signup below for our mailing list to be alerted when we open new schools.
Or inquire about opening a school. We can help!
We'd love to chat with you. Answer a few quick questions and we'll set up a time to talk.
Get Started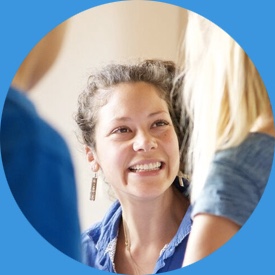 "One Preschool has helped me fulfill my dream of owning my own preschool. They partnered with me so that I can focus on doing what I love."
— Halimah Harden, Director of Angel Academy in Berkeley
How We Empower Teachers to Start Great Schools
We support teachers so they can do what they do best. We provide them with technology, marketing, and administrative support to make sure their business runs smoothly.
Website & Marketing
We manage all marketing for our teachers' programs, including building a website, creating fliers, and launching online marketing campaigns. We support our teachers to schedule tours and enroll new students.
Operations
We provide our teachers with a mobile application that they can use to enroll new students, accept payments, communicate with parents, and keep track of important information on a daily basis.
Training & Support
We provide teachers with guidance, training and support. In addition, we're creating a network of teachers that help and support one another.
Licensing
We ensure teachers are within the Department of Social Services' licensing guidelines.
Finances
We ensure financial support so schools can weather ups and downs.
We'd love to work with you!
Answer a few quick questions and we'll set up a time to talk.
Get Started